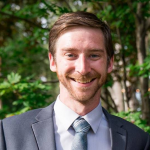 Many people in this world desperately want to make changes in their lives, but seem to be unable to achieve these goals. Alex understands that people cannot make change without awareness of their patterns and the forces that maintain these behaviors. This led him to conducting research on the processes that motivate and drive change.
Alex received his Master of Social Work from The University of Washington in 2015. He was awarded a B.A. in psychology from The Evergreen State College in 2009. In 2011, he received Community Youth Services' Inspiration Award for exemplary service.
He spent 8 years working with children, adolescents, adults and parents. Throughout this time, he consistently formed deep, trusting relationships with clients based on respect, non-judgmental understanding, and empathy. Alex helped families, children and adults identify patterns in their own lives, learn and implement new skills, and make dramatic, lasting changes in their lives.
Alex combined his passion for helping people change their lives and his belief that technological innovations can do this most effectively. Alex has recently worked as the Operations Manager for technology start-ups focused on health, wellness and education. He manages and develops curriculum, e-commerce, product sourcing, and logistics.